Contact Lenses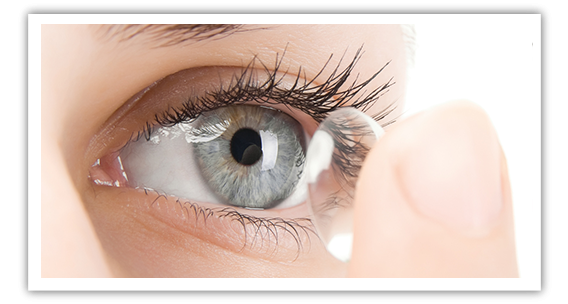 If you currently wear contact lenses, or are interested in becoming a contact lens wearer please mention this when scheduling your appointment. Additional measurements are needed to determine the correct power and fit of your lenses. A contact lens evaluation is performed, typically at the time of your comprehensive exam to assess the suitability of your eyes for contact lens wear and the best modalities to meet your goals. Our office is always at the forefront of new technologies and our experience and expertise result in a very high rate of success, including many complex and difficult to fit cases. Our contact lens residency- trained specialists receive many new patients by referrals from ophthalmologists and other satisfied patients.
A contact lens evaluation includes precise measurements for contact lens power, brand, material, thickness, diameter, curvatures, rotational properties, wearing and replacement schedules, disinfection and follow-up procedures. We prescribe and dispense all types of contact lenses including many advanced designs of disposable soft, astigmatic, bifocal and multifocal designs, rigid oxygen permeable materials, lenses that enhance or modify eye color, lenses for sports and even for occasional social wear.
5 Reasons why we should provide you with your contact lenses:
1. Convenience
Seamless and accurate transition from your exam to receiving your lenses. We can also ship your annual supply of lenses to your home or office free of charge.
2. Savings
With competitive fees, highest value manufacturer's rebates and efficient utilization of your insurance benefits, we offer excellent value. Let us show how we usually beat on-line and mass merchandizer pricing.
3. 100% Satisfaction Guarantee
If you are not fully satisfied, all contact lenses purchased from our office can be exchanged for a different prescription as needed within six months from your exam.
4. Prescription Changes
If your prescription changes within six months of your exam, we will exchange any unused lenses for your updated prescription.
5. Lens Replacement Service
We will replace occasional lost or torn disposable soft lenses free of charge.